Dr. Jack B. Share, DDS

Dr. Jack B. Share, DDS is from New York, now steeled in Boston and famous as the top dentist in Boston. Dr. Share received his Doctorate of Dental Surgery at the State University of New York at Buffalo School of Dental Medicine. After graduating from the eminent University, he completed his General Dental Practice Residency at the well known Upstate Medical University in Syracuse, his native. He is trained in general and prosthetic anesthesia, apart from all other fields of dentistry. Dr. Share has over 30 years of experience in the dental professional, which makes him a reputable and respect top dentist in Boston.
Cosmetic Services:
Opalescence Teeth Whitening
Dr. Share offers dazzling white teeth to his patients using the most effective Opalescence teeth whitening treatment. Opalescence is a comprehensive whitening system that can brighten and lighten the color of teeth with each application. It is the least expensive procedure that is done in the most sophisticated way by the top dentist in Boston. Teeth whitening is the commonly performed cleaning and whitening treatment in Boston, MA. Dr. Share is an expert in teeth whitening, and Opalescence gives great results.
Tooth Colored Fillings
Dr. Share uses tooth colored fillings to strengthen smiles of hundreds of patients who come to him with problematic teeth. People who are embarrassed about their smile are given exclusive solutions with fillings to repair structure, breakage and cracks.
Porcelain Veneers and Cosmetic Bonding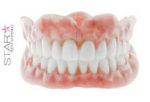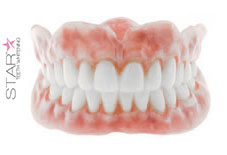 When teeth are slightly crooked, chipped or misaligned, they look ugly and the smile looks out of place. Even stains and spaces can be an absolute despise. Dr. Share, being a top dentist in Boston introduced porcelain veneers and bonding as the best solutions for such problems. Such imperfections can be rectified using this plastic material. Cost is competitive.
Bridges, Crowns and Caps
Broken, decayed and cracked teeth with large dental fillings tend to detract an attractive smile. Crowns, also called caps are used for restoring the beauty and natural strength of teeth, covering all the surface problem area. Crowns also anchor the bridges to fill up gaps in smile.
Invisalign
Invisalign gives you straighter and whiter teeth, devoid of the ugly metallic braces. These are light-colored braces that can be worn without any restrictions. Dr. Share offers amazing Invisalign solutions for his patients in Boston.
Contact Information:
Jack, B, Share, DDS, PC
31 State Street
The  Floor
Boston, MA 02109
Phone: (617) 742-1350
Fax: (617) 742-2044
Emergency: (617) 548-0022
Website: http://www.sharethatsmile.com