Dr. Joseph Harris is the top dentist in Phoenix with more than 20 years experience in this profession. A graduate from the Arizona State University and later from the Pacific School of Dentistry, Dr. Harris has been an active member of the American Dental Association, American Academy of Cosmetic Dentistry, Crown Council and Phoenix Esthetic Study Club (he is a co-founder of the club). Dr. Harris is the pioneer of Harris Dental in Phoenix, offering an array of dental services to patientgs.
Cosmetic Dental Services:
Dental Implants
Permanent implants have been the perfect way of replacing missing teeth. It is now possible to get this done in just a single visit to the Harris Dental in Phoenix. The top dentist, Dr. Harris offers breakthrough dental implant solutions that can give you long-lasting teeth in reality. With personalized implant solutions, you can now enjoy comfortable, beautiful and fully functional new teeth.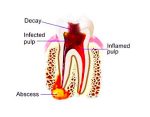 Porcelain Veneers
At the Harris Dental in Phoenix, porcelain veneers can do magic for you. The top dentist can give you a complete makeover using the latest natural looking veneers. It can fill up chips, gaps and too large or small teeth.
DURAthin Veneers
DURAthin veneers are a specialty of Harris Dental in Phoenix. The top dentist, Dr. Harris offers DURAthin veneers that looks natural and fits comfortably. There is no alteration required.
CEREC Porcelain Crowns
Porcelain crowns or caps have been the source of a beautiful smile, despite having altered teeth. CEREC porcelain crowns can change your appearance within 90 minutes. It is the most convenient form of tooth restoration you can ever expect.
Invisalign Braces
Everyone wants to have a straighter and beautiful smile. Wearing metal braces for correcting the shape and alignment of teeth have been agonizing for years. With Invisalign from Harris Dental, you can now wear your natural smile, despite having the braces on.
Teeth Whitening
The most common of all cosmetic dental procedures, teeth whitening is very much in demand at the Harris Dental in Phoenix. At Harris Dental, you can avail from any of the following teeth whitening options:
• Day White
• Nite White
• Zoom Advanced Power
• ZoomPen
These are the most sophisticated teeth whitening solutions to choose from.
Laser Dentistry
Lasers gave been used for various dentistry purposes. Cosmetic use of lasers is known to the common man today. At Harris Dental, the concept of laser dentistry is used for reshape gum line and enhances the appearance with stunning smiles.
Top Phoenix Dentist Contact Information:
Dr. Joseph Harris
Harris Dental Care
4444 N 32 Street, Suite 208
Phoenix, AZ 85018
Phone: (602) 955-8600
Email: info@harrisdental.com
Website: www.harrisdental.com
---
Awarded "Best Teeth Whitening Gel" – 2018

Star Teeth Whitening™ is the first and only online Dental company named one of the industry's "Best Teeth Whitening Gels" by Cosmetic Dentistry Reports.
---
Dentist Recommended & Approved

Star tooth whitening gel was formulated by world renown Cosmetic Dentist, Dr. Georgio Vatelli DDS. We are the first Cosmetic Dental Company to offer direct teeth whitening from Dr. Vatelli's office to your door.